Wolffman is known for his irresistibly infectious tunes.
His status as an acclaimed songwriter and producer is reflected by his resumé with more than 2000 releases for various artists including over 200 single hit records.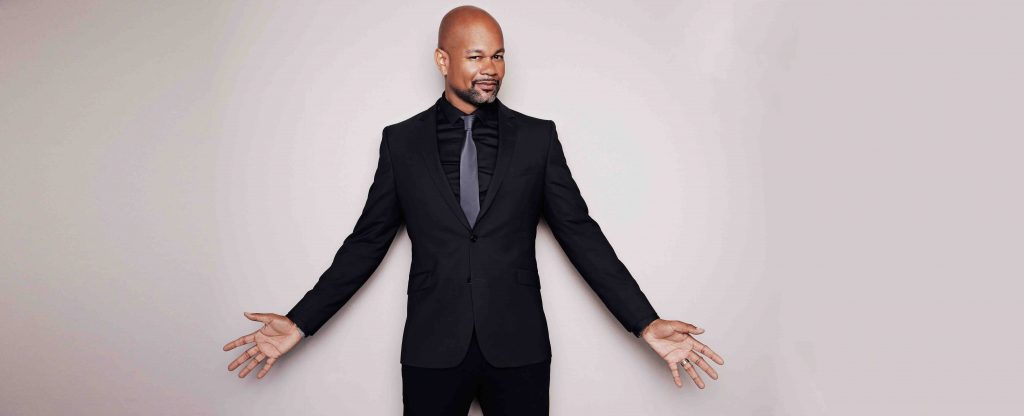 On Wolffman's CV you will find hit records he made with artists such as Snoop Dogg, Timati, Romanthony, Daft Punk, Conro, Rockwellers, Rod Temperton, Kevin Lyttle, Fat Man Scoop, Pitbull, Plastik Funk, Ross & Iba, DeAnte, Freddy Moreira, Gizmo, Dark Raver etc.
Next to his house and pop productions Wolffman is one of the pioneers of the dutch urban scene and has been successful in this scene for 3 decades (Click here for more info).
As a DJ he has spun sets for varying crowds, against a backdrop of different skylines and on various stages across the world. Therefor Wolffman has different performance styles:
He can spin an incredible Deephouse, Afrohouse, Latinhouse, or even EDM DJ set.
On an Urban Eclectic Event he is the absolut master of the Moombahton, Dancehall, Urban & Afro beats.
Wolffman's strong live performances keeps him in constant demand wordwide and has put him on stages and festivals with artists such as Steve Aoki, Afrojack, Fedde Le Grand, Zedd, Eva Simons, Shermanology, Gregor Salto, Lost Frequencies and more.
3 times #1 DJ
In 2016, 2017 and 2018 Wolffman conquered the No.1 position in the DJ chart of ReverbNation.
Wolffman by The Numbers
Over 1 million in sales
7 weeks at #2 in the UK, #3 in Australia & Switzerland
10 weeks at #1 in Denmark
#2 in Germany, Holland & Norway
#4 in Italy, the US & #5 in Sweden
#1 on the radio in Germany, Denmark, Surinam, Singapore, Belgium, Slovakia & Austria.
Next to producing and DJ-ing Wolffman is an excellent piano player, he easily handles the drums and is very funky on a bass guitar.
As a businessman & creative designer he is the front man of Wemusic Company with labels & events like the ADE DJ Marathon, Foxx Records, Wethouse, Red Carpet 500 & Kingsize Festival.
WOLFFMAN MADE PRODUCTIONS AND HIT RECORDS FOR:
Snoop Dogg (USA)
Fat Man Scoop (USA)
Timati (RUS)
Romanthony (Daft Punk)
Conro (Can)
Spinnin' Records
Federal Hill (USA)
Victor Simonelli (USA)
Lena Lewis (USA)
Cloud9 Music
Rockwellers vs Michael
Kevin Lyttle (St Vincent)
Glennis Grace
Plastic Funk (DE)
CTM
Wesley & Yolante Sneijder
Boy Face (USA)
Ross & Iba
DeAnte
Linda Wagenmakers
Georgina Verbaan
Heineken
Yakki Famirie
Miss Irma Derby
Freddy Moreira
Gordon
Replay
Phat Baker
DJ Gizmo
MIC Hell
Van Voorst
DJ van Bellen
Kay
Lunes
Kick Your Legs
Radio 538
Mimarketing
Demonstrate
Kelvin
Carolina Dijkhuizen
Pringles
Mister Propre
Arcade
Kim-Lian van der Meij
Pantene
Always
Ariel
Tampax
Dreft
Pampers
Dash
Swiffer
Wubbe
Kick Your Legs
Felter Dance Department
Kamsteeg
Philips
NOS
Talpa
The Net (UK)
The Black Booster (USA)
Chick Ruff
2 Magic
Paula Snoeren
Spack & Boner
Hit!
Flowliner
Romy Monteiro
And much much more……….